Food & Drink
During your visit to Greenmeadow Community Farm we hope you will visit our superb Honeycomb Café at some point during your day, whether it be for a tasty farmhouse breakfast with freshly ground coffee, a satiating lunch to fuel you and your little explorers for the afternoon, or a cuppa and an ice lolly to enjoy in the front garden or on the way home. There are also plenty of outdoor picnic areas should you choose to bring your own food with you!

The Honeycomb Café
We have something for everyone and are happy to tailor our service to meet our customers' needs. Browse our selection of menus or give us a call (01633 647662) if you require any more assistance.
The Honeycomb Café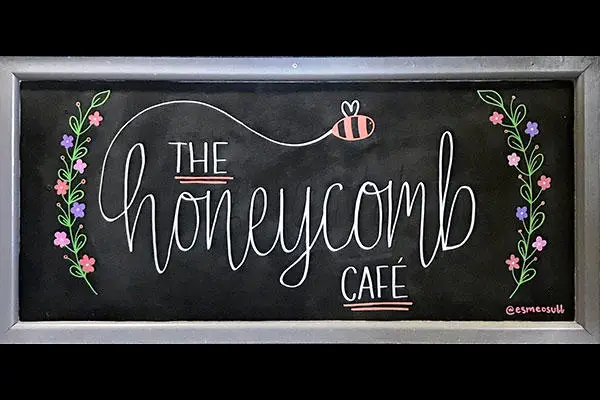 Our Produce
Occasionally you can purchase Greenmeadow produce including Pork, Lamb, Honey (produced by hardworking bees base right here on the Farm), Eggs and Apple Juice. The availability of these items is limited and dependent on the season.
Our Produce